Greenhills

High School




Classes Of 1966 - 1969 - 1970 - 1971
ANNOUNCEMENTS
•

My High School's Funniest Moment

To the best of my recollection, this story takes place in the summer of '67' or was it '68' or then again it may have been the summer of '69' but, that really isn't important to the story. We were still in high school.

It was the best of times and the worst of times. The Vietnam War was raging on and what was even worse were the long-haired hippies down on Calhoun Street in Clifton smoking pot. Occasionally, we would cruise down Calhoun Street and check out these long-haired pot smoking weirdoes. We were so cool back then! We drank 3.2 beer so, what was this pot stuff anyway? The Big Red Machine was getting fired-up with Pete Rose and Johnny Bench. There was talk about organizing a pro football team in Cincinnati. The Beatles were playing some kind of weird new music (Magical Mystery Tour) which must have come out during or right after the Summer of Love concert. We were also listening to underground FM radio Jelly Pudding on Friday nights. Led Zeppelin and Pink Floyd… these tunes were part of our rite of passage. Clint Eastwood was playing in one of his spaghetti westerns in what seemed like a new one every weekend and Teddy McKay was mooning the world while driving down Northland Blvd. What macho men we all were!

While some have encouraged me to write this for several years, I have been reticent about having to use a four letter "F" word to accurately describe the events in this story. I certainly wouldn't want to offend any of my classmates, especially my female classmates, with such language. However, I was recently reminded that most, if not all, of those of the more delicate gender have had sons, grandsons or married at least one little boy at heart. If you read on through the story and are offended by this "F" word, please accept my apologies in advance.

In whatever year it was, we decided to camp out under the stars behind Dennis and Don McIntyre's house. There were 6 or were there 8 of us that night? Obviously, there was Dennis, Don and myself and the others shall remain nameless to protect the guilty. Besides, I don't remember who else was there. It was well after midnight and we had been swapping tall tales for hours and the lies kept getting bigger and bigger.

We finally zipped up and settled into our warm sleeping bags when the unnamed party from the 'Class of 69' "Farted". He farted with such manly pride! I'm not talking about a little toot or a loud blast or two. I'm talking about a long, continuous loud fart, like the finale at the Fourth of July fireworks which goes on for several minutes. Like a bunch of little boys, we giggled and then laughed at this incredible display of manliness! It was a fart that we thought the entire neighborhood could hear and what was worse was we would have to smell it too!

And then it happened! Dennis pulled out his trusty Zippo lighter and lit it at the top edge of the sleeping bag. Woooooooossssshhhhh!!!! A dark blue flames shot out from both sides of the sleeping bag at least 12 to 18 inches while, at the same time, the sleeping bag expanded like a balloon. I had always heard that you could light farts but this was like witnessing a live demonstration of a flame thrower. Gratefully, it took care of the smell too. The unnamed party, from the 'Class of 69' flew out of his sleeping bag! Oh, did I forget to mention that the sleeping bag was zipped! If you have ever tried getting out of a zipped sleeping bag while lying on the ground, I think it would be easier to get out of a straight jacket. One second he was screaming in the flames. The next second he was standing up, looking down at his sleeping bag and checking himself to see if his private parts were burned. Miraculously, he wasn't and they weren't. Dennis had the hair on his hand and arm singed but the perpetrator was unscathed...

Perhaps, now you can see my dilemma in telling this story. Trying to substitute another word for "Fart" just wouldn't have worked. If I said he had flatus(ed) or flatulent(ed) it just wouldn't have been funny. While this would still remain true to be an "F" word and it would be true regarding what this individual did, it just wouldn't have had the same impact on the story. Besides, it wouldn't be a four letter word. If you were there, please let me know or add your recollections to the story.

Barry Hatfield

Class of 70'

It would be nice if people, who have a particular memory from high school, would take a few minutes and jot it down to share with the rest of us. We would all enjoy the memories.

Thanks to Gayle Moore Bohman for her editing and help to ensure that this would not be too offensive.

•

Hello Fellow Classmates!

I have been in the credit restoration business for over 20 years and we have helped thousands of people with damaged credit turn their lives around to quickly secure auto loans, mortgages, employment, and military clearances. Please visit our website for more information, www.creditrepairtoday.com . I will also offer a 25% discount to all classmates and family members and if you refer clients to us we do pay a very generous referral fee. Also, we are looking for full or part-time sales agents so please contact me if you are interested or if you have any questions regarding our program.

Thank you,

Carl Jensen (Class of '70)

(813) 394-9042 cell

•

FYI...anyone that is registered on the ghspioneers website can post an announcement i.e. going to listen to bands like Balderdash and Gil's Variety Store, by signing on the website and choosing the "Post Announcements" on the left side of the Home page/ Give it a try next time you hear of an event or get together that you think other classmates would like.

Welcome to our website
Number of visits since 4/7/2010 - 65080
To join, first click on "Join Here" under the Log On button, then find your name by either typing a few letters of your first or last name or by clicking on your class list. If you have trouble registering, please contact the website administrator below for assistance.
Mike Mills - mmills5951@yahoo.com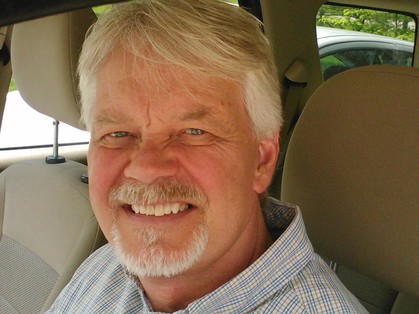 If your name does not appear on your class list, then contact your class administrator below.
Class of 1969: Dorsey Worthington - hdthree@fuse.net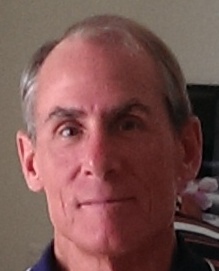 Class of 1970: Rick Herzer - ghs70pres@gmail.com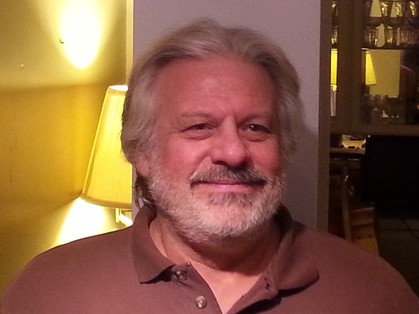 Class of 1971: Mary Beth Dillon - dillonm@miamioh.edu