Greenhills

High School




Classes Of 1966 - 1969 - 1970 - 1971
ANNOUNCEMENTS
•

After many months of work, I finally have launched a new website with my own brand of vitamins and supplements. I have started with three basic products that everyone should take on a daily basis. When you have a moment please visit: www.naturalvitalitysolutions.com. If you would like to order FREE samples, please click on the link at the top of the Homepage, then fill out the form and hit submit. I will send samples of each product to you at no cost. If you would like to place an order, either now or later, please enter the coupon code "ghspioneers" when you go to check out. You will receive a 15% discount on your order. I encourage you to order all three products, but just taking the vitamins is a big health PLUS. These are Food Based Vitamins, meaning the vitamins are derived from food products. Check out the ingredients, you should recognize every one. Most other vitamins are Chemical Based. They are cheaper, but not as effective, and some folks cannot take them because they upset their stomach. These vitamins should NOT upset your stomach at all. Please order the FREE samples to be certain.

The other two products are a powerful Anti-Oxidant Supplement and also an Omega-3 product.

Anti-Oxidants can rid your body of free radicals, which can destroy healthy cells in your body. Some people believe that taking Anti-Oxidants can possibly help prevent cancer and also slow down the aging process.

Taking Omega-3's can help lower your bad cholesterol (LDL) and at the same time, raise your good cholesterol (HDL). Also, according to WebMD, hundreds of studies suggest that Omega-3s may provide some benefits to a wide range of diseases: cancer, asthma, depression, cardiovascular disease, ADHD and autoimmune diseases, such as rheumatoid arthritis.

If you have any questions, please contact Mike Mills @ mmills5951@yahoo.com

•

Hello Fellow Classmates!

I have been in the credit restoration business for over 20 years and we have helped thousands of people with damaged credit turn their lives around to quickly secure auto loans, mortgages, employment, and military clearances. Please visit our website for more information, www.creditrepairtoday.com . I will also offer a 25% discount to all classmates and family members and if you refer clients to us we do pay a very generous referral fee. Also, we are looking for full or part-time sales agents so please contact me if you are interested or if you have any questions regarding our program.

Thank you,

Carl Jensen (Class of '70)

(813) 394-9042 cell

•

Any classmate, who has a small business or ecommerce website they would like to promote, is welcome to use this website for that purpose by creating an announcement, which will be displayed on the homepage. Please write a brief description of your business or product and include your web address or your contact info (cell number or email address). Also, if you intend to offer classmates a special offer or discount, you might mention that too.

Please email me and let me know how long you would like your announcement to be displayed. If I do not hear from you, I will set the announcement to run for six months.

Mike

•

Recently, a classmate brought to our attention that a couple of the photos which were posted from the recent class of '70 reunion were not very flattering and asked they be removed, which they were. This classmate was concerned that the photos might end up on social media sites for the world to see. As you may or may not know, the pictures and profiles on this site are private and cannot be viewed by anyone other than classmates or guests who are registered on this site. But, pictures can be downloaded by right-clicking on them and saving. To protect everyone's privacy, I ask that you DO NOT copy pictures from this website unless you have that classmate's permission. I realize this may sound a bit paranoid or even silly, but in today's social media world every picture or video that is posted on your Facebook page is visible by all your friends and their friends and so on. Personally, I am not on Facebook any longer, and I'm not as familiar with it's settings as some of you. I know there is a privacy setting, but I'm not sure what remains private on your page and what does not. Also, I copied this paragraph from Facebook's Terms and Conditions:

For content that is covered by intellectual property rights, like photos and videos (IP content), you specifically give us the following permission, subject to your privacy and application settings: you grant us a non-exclusive, transferable, sub-licensable, royalty-free, worldwide license to use any IP content that you post on or in connection with Facebook (IP License). This IP License ends when you delete your IP content or your account unless your content has been shared with others, and they have not deleted it.

It sounds like Facebook can use your photos and videos any way they see fit unless your Privacy settings prohibit their use.

If there are pictures of you posted on this website that you would like removed, please let me know and I will remove them.

Thanks,

Mike

•

FYI...anyone that is registered on the ghspioneers website can post an announcement i.e. going to listen to bands like Balderdash and Gil's Variety Store, by signing on the website and choosing the "Post Announcements" on the left side of the Home page/ Give it a try next time you hear of an event or get together that you think other classmates would like.

Welcome to our website
Number of visits since 4/7/2010 - 62899
To join, first click on "Join Here" under the Log On button, then find your name by either typing a few letters of your first or last name or by clicking on your class list. If you have trouble registering, please contact the website administrator below for assistance.
Mike Mills - mmills5951@yahoo.com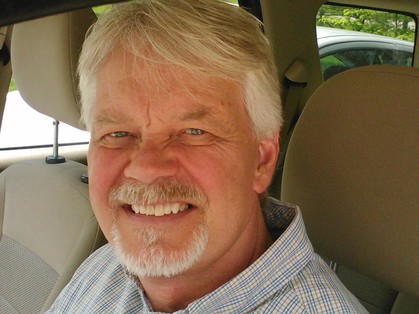 If your name does not appear on your class list, then contact your class administrator below.
Class of 1969: Dorsey Worthington - hdthree@fuse.net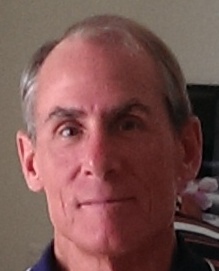 Class of 1970: Rick Herzer - ghs70pres@gmail.com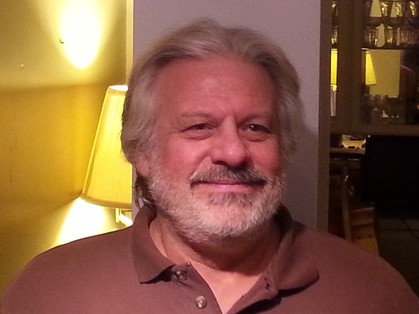 Class of 1971: Mary Beth Dillon - dillonm@miamioh.edu